"Too many of us are not living our dreams because we are living our fears.."
Les Brown
About Jille Tringham
An experienced therapist Jille Tringham is the owner of Meditate Place and has years of personal and industry expertise. Her unique therapeutic approach can offer long term release and the ability to cope with emotional issues that cause daily setbacks and uncertainty in your life. 
No matter what situation you find yourself in – be it personal or business life – she can help you overcome these challenges and change the destructive behaviours that interrupt day to day living caused by events, habits and traumas and the dysfunction they cause. 
Jille Tringham has a number of years experience in human behaviour both in a commercial setting and as a therapist. She provides therapies from her Birmingham base to release you from your day to day challenges, as well as Life Coaching and Career Mentoring because she understands the physical and emotional strains that spill into all areas of life.
Curative and cutting-edge techniques such as Cognitive Behavioural Therapy (CBT), Transformative Meditation and Eye Movement Desensitisation and Reprocessing (EMDR) provides you with solutions to remove issues rather than avoid them.
What price do you put on your mental and physical health and why delay when these problems can be managed in as little as 8 weeks.  To find out more about Jille Tringham, the services she provides and how she can help you click below to book your free consultation.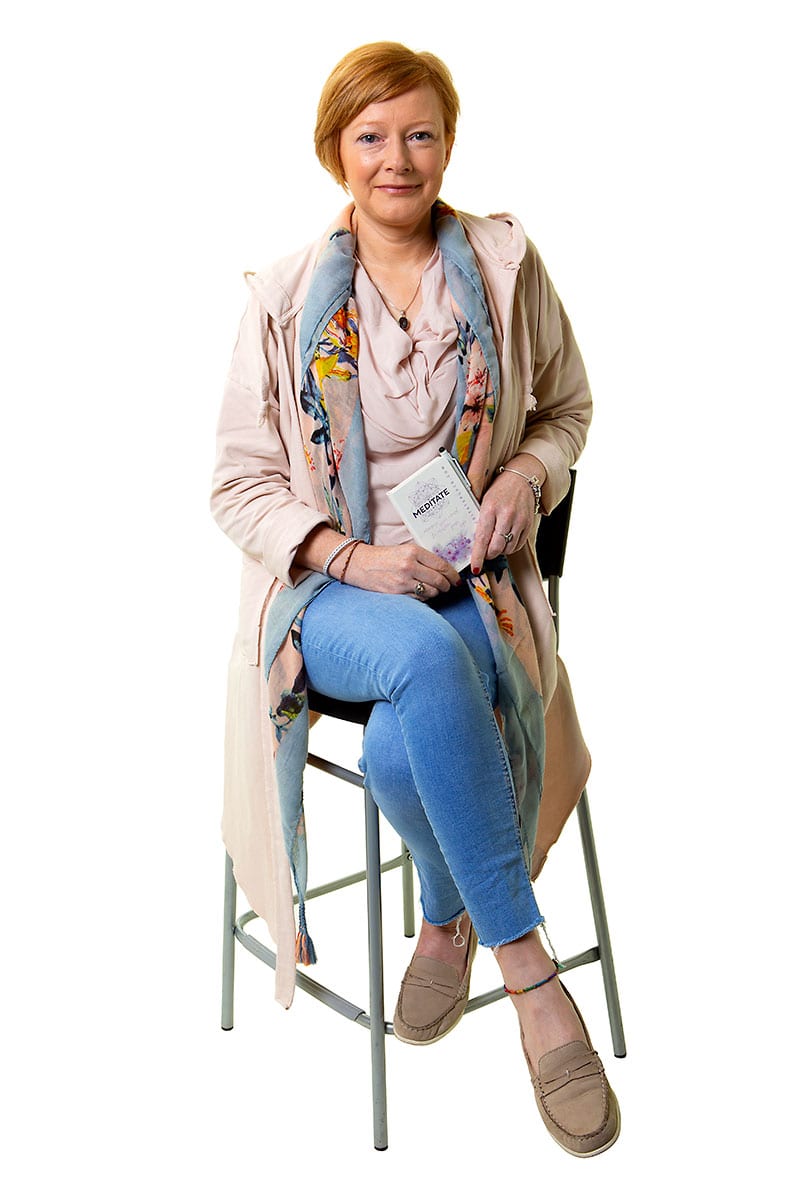 About Jille Tringham And The Issues Treated At Meditate Place
Anxiety (SAD)
Depression
Trauma
Post Traumatic Disorder (PTSD)
Compulsive and Obsessive Behaviours
Relationship Breakdowns
Relationship/Attachment Disorders
Panic Attacks
Loss and Bereavement

 

Intrusive Thoughts/ Fear
Social Anxiety
Anger Management
Crisis Management
Bullying, Domestic Violence
Confidence Building – presenting, interviews, social
Imposter syndrome
Self Esteem Issues
Stress Management
Self harm/ Suicide
Neuro diverse conditions – ADHD, Autism, BPD
Addiction
Weight Issues
Life Coaching
Career Mentoring
Emotional Management
Therapy Protocol
It is probably not surprising to learn that different therapists have different approaches to the way they work with clients. These differences stem from their practice experience, their personal style and their belief systems. 
Jille's therapeutic protocal works with each client looking at their nutrition, sleep, lifestyle & habits and accompanies this with a robust therapeutic process.
Therapy As a Business Solution
Did you know 40% of working people say that they need mental health support and that number is rising. If you manage people in your business, have you noticed the negative impact of staff struggling with emotional baggage.
Jille works with small the medium size business providing results driven therapy and coaching to your staff that has clear and trackable benefits to your business.
Life Coaching
Are you at a crossroads in your life, career or business, lacking purpose, finding it difficult to cope with changes or challenges? Are you avoiding or procrastinating?
This life coaching approach starts with understanding where you are and identify why you are in a hiatus in your life. From there Jille will help you maximise your full potential and reach your desired results as a trusted adviser whilst holding you accountable throughout your journey to become a better version of yourself.
Client Testimonials
A therapist is a relationship of trust but should also enable a person to grow and develop and gain results. Testimonials whilst is hard to gain when a therapeutic process is so personal, however, those who are brave enough to share speak to the effectiveness and experience of working with Jille.
Free Telephone Consultation
As like any investment, it takes time to decide what's going to work best for you. People buy people and therapy is no exception. This free telephone consultation enables the caller to satisfy any burning questions they may have and ensure that Jille is equipped to work with your unique challenges. 
Business Mentoring
Jille has worked in commercial environments for much of her early professional career through which she draws upon to coach and guide business owners and entrepreneurs to excel with confidence. Her approach is working with the psychological needs of an individual to identify success and drive through results from customer behaviour, influencing, body language, nudge theory, staff and culture, identifying opportunities through to dealing with failure, dealing with difficult people, building resilience and confidence.
About Therapies
One size DOES NOT fit all. Jille's therapeutic approach is a blend of all evidence based techniques used to respond to a clients unique challenges supported by a therapeutic protocol that ensures clients build their own toolkit to manage life. 
Therapy for Young People
Working with under 16's considers the adolescent brain which works differently than an adults when they make decisions or solve problems.  Children and adolescents are constantly developing and changing physically, emotionally and are also shaped by their environment and experiences. 
There are many reasons that a young person can run into emotional or psychological difficulty almost always external, but with the right tools and techniques, therapy can reverse these issues and set them up for life.
Manage your mind to master your life
Whilst many people turn to conventional medicine to alleviate their mental or physical ailments and challenges; Jille Tringham's ethos is to find and eliminate the root cause, which 9 times out of 10 begins with a belief, thought or experience that manifests as mental illness or physical illness.
When we manage the things that cause habits, stress, compulsions we can reverse the symptoms too. Jille Tringham's aim for clients is to help them find long term resolutions – enabling them to be free from therapy or conventional treatments and able to live a happy and fulfilled life – whatever their circumstances. We all have the power to change – Jille Tringham is the person that enables you to have the belief to try and the expectation to succeed.